September 25th, 2009
SMES 2009
The Southeast Music & Entertainment Summit 2009
SEPTEMBER 25-28, 2009
The SMES 2009 will begin next Friday at the Holiday Inn in Myrtle Beach, South Carolina. South Carolina rap artists and industry experts from around the state will be meeting to discuss hip-hop and rap music. If you are attending the events make sure to check out the SMES 2009 Schedule of Events or see the current schedule below.
Panelist have been assembled from the music industry. These panelist include:
Cappriccieo M. Scates
Cappriccieo M. Scates is Associate Director of Writer/Publisher Relations for SESAC. Prior to joining SESAC, he was Director of Operations for PM Music Group where he represented songwriters whose credits included: Michael Jackson and Beyonce. He is also former Director of National Radio Promotions for Ruffhouse Records and has been responsible for promoting the careers of artists such as: Fugees, and Boyz II Men.
9th Wonder
Born Patrick Denard Douthit in Winston-Salem, NC, 9th Wonder is a Grammy Award Winning Producer, DJ, and College Lecturer, and social Activist.  Since his introduction to hip-hop in 1982, 9th has been emersed in the music and the culture of the artform, while gaining experience in music theory throughout middle and high school.  9th attended North Carolina Central University, where he decided to pursue a career in music.  He, along with Phonte Colerman and Thomas Jones(Rapper Big Pooh), formed the hip-hop trio, Little Brother, in 1998.  The group released the critically acclaimed album, "The Listening", which recieved 4 mics in Source Magazine.  9th was then tapped to produce a track on Jay-Z's "Black Album", which became his first major label placement.  From there, 9th Wonder produced 3 songs for the R&B Giant Destiny's Child on the album "Destiny FulFilled"(Girl, Is She The Reason, Game Over), won a grammy with Mary J. Blige for her album "The BreakThrough"(Good Woman Down), Erykah Badu's "Honey" on the album New Amerykah, and most recently, Ludacris' "Do The Right Thang", a song featuring Common and Spike Lee.  9th was chosen by Aaron Mcgruder to score music for the critically acclaimed series "The Boondocks". He has endorsed companies such as M-Audio Electronics, FL Studio, LRG Clothing Company, and Creative Recreation Shoe Company.  9th Wonder was one of 12 individuals selected by The Pepsi Corporation for the African American Calender, "The First Of Many".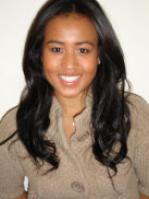 Angela Rogers
Working as a business attorney in the entertainment industry was a natural transition from law school for Angela since she had interned and clerked at numerous companies in the entertainment industry for five years prior, including Epic Records and several entertainment law firms.  Utilizing her contacts from working in the entertainment industry, Angela has helped expand James E. McMillan, P.C.'s client base, by bringing in a variety of artists, producers, and production companies.  Focusing on music-related clients, Angela advises and counsels multi-platinum and Grammy award winning artists, songwriters, music executives and production companies.  Some of Angela's clients have been Amerie, Swishahouse (Mike Jones/ Paul Wall), Slim Thug, Boss Hogg Outlawz, Justice League, Ron Browz, and Mya. The Individualz, Too Short, The ClipseAngela has taken an active stand to not only assist her clients with transactional matters, but in helping her clients develop their brand identities.  She advises and counsels artists, executives and companies regarding various intellectual property issues and rights concerning the exploitation of their names and likenesses.  In addition, Angela advises start-up companies regarding intellectual property licensing and business development strategies both within and outside the entertainment industry.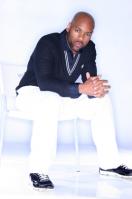 DJ Toomp
Grammy-winning, multi-platinum selling producer and songwriter, DJ Toomp has been an urban music trump card for over two decades. He has helped create, develop and expand Atlanta's Southern Hip Hop sound onto the national stage. Among the impressive list of artists who have benefited from Toomp's talents are Mariah Carey, Jay Z, Kanye West, TI, Ludacris, Young Jeezy, Rick Ross and many others. Recently named one of the "best beatmakers" by Rolling Stone Magazine, Toomp oversees three ventures: Zone Boy Productions, Toompstone Publishing and NZone Entertainment and is currently grooming a stable of emerging producers, songwriters and artists.
DJ B-Lord
Without any exaggeration, DJ B-LORD is without a doubt, one of the most recognizable, popular and credible DJ's in the South. From rockin' on the radio seven days a week, (E93 Jams/Savannah GA,HOT 103.9/Columbia SC, and WYNN 106.3 in Florence SC) to doing club gigs 4-5 nights a week nationwide and as far out as Germany, to droppin' award winning mix CD's to keep the streets buzzin', B-LORD is fast becoming one of the country's top DJ's.
In the summer of 2002, B-lord became the official tour DJ for The Carolina's first national rapper, Petey Pablo. He traveled with Petey for over two years as his tour DJ, touching every state in the US and even landing in The Bahamas, Puerto Rico, and Germany. In November 2002, B-lord started a serious media blitz while appearing as guest DJ on 106 & Park Live From Durham North Carolina for two episodes, then as guest DJ on The Jenny Jones show in December of 2002. In July of '04 he was featured in the Spindoctors column of The Source Magazine in which he quickly pointed out that he was the ONLY DJ that had a entire state on lock. Then in February 2006 he set the record for appearing on BET's Rap City:The Basement THIRTY FIVE times; more than any other DJ in the country.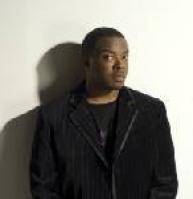 Chuck Creekmur
AllHipHop.com co-founder and co-CEO Chuck "Jigsaw" Creekmur has combined his outstanding journalism skills, artistic talents, and ability to envision the future to establish himself as a trendsetter and trailblazer creating a unique path in Internet content and technology. As a cultural critic and pundit, he's been featured in VIBE, The Source, Complex, GIANT and has been featured on National Public Radio (NPR), BET, TVOne, VH1, The E! Channel, MTV, The O'Reilly Factor, USA Today, The New York Times, New York's Hot 97 FM and numerous other outlets.
For the past decade he has directed the leading source of urban culture news and information on the Net, "The CNN of Hip-Hop," according to the legendary Chuck D. of Public Enemy.
Creekmur developed a fascination for hip-hop and journalism growing up in Newark, Delaware and launched his own online editorial site, Tantrum Magazine. After restarting an alternative African-American newspaper at the University of Delaware, he moved to New York City where he served as a music news producer for BET.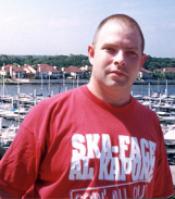 John "J-Dog" Shaw
John "J-DOGG" Shaw graduated from Memphis State University in 1992 with a degree in music education. He has been a clinician, promoter, hip-hop journalist, producer and jazz musician. His articles have appeared in Murder Dog, Rap Pages, Grooveline, Street Masters and Down Magazine. Since 1995, he has worked for Select-O-Hits Music Distribution in the promotions department. He has spoken at numerous conventions, including the Southern Urban Music Conference, Omni Music Conference and Mid-Atlantic Music Conference, and is working on a history of Black music in Shreveport, Louisiana entitled "Action Speaks Louder Than Words: Black Music in Shreveport, LA 1948-1998."
as well as freelance writing for several publications including VIBE, The Source, and Complex.
DJ Law
DJ Law is Program Director of the number one rated 103 JAMZ (WOWI) in Norfolk, Va. He is also one half (along with his partner Big B)of the 7-5-7's own Boodah Brothers and host of the Boodah Brother's Morning Show along with Big B, Pavar Snipe, DJ Rick Geez, and comedian Anguz Black.
Having entered radio fresh out of high school, Law has been with 103 JAMZ since 1992. He started with the notorious MC Spice in that year as co-host and turntablist on "Ya Mama's Rap Show", which was massively successful. When Spice left to pursue other ventures the following year, Law brought on his step-brother and manager Big B as his co-host and the Boodah Brothers were born. Their first weekend show, "Live From Da Hood", became the highest rated show in WOWI's history.
DJ Chuck T
He has proclaimed himself the "Carolina King" and the "Lord and Savior of Southern Mixtapes." His avid self-promotion tactics and brash statements have been known to ruffle a few feathers. Yes, DJ Chuck T holds himself in very high regards, and has no problem proclaiming his opinion to the world. But what's more important is that every word he says of himself is supported by his hard work and the respect of those whose lives and careers he's touched and influenced.
Less than five years after abandoning the mic for a set of Technics, DJ Chuck T had already become a force to reckon with in the world of Southern Entertainment. His success was attained by a fairly simple formula, really. The passion he possesses for music itself is a given: even when he chose to let go of his very attainable rap dreams, he could not bring himself to walk away from the game. Add to that passion a work ethic matched only by some of the greatest business minds in history, and you'd already have the story of a champion. But what sets Chuck T apart is his dedication to the people, a determination to help others attain their dreams. That was the original reason for Chuck T's 2001 career change. While he grew restless as an artist, he found a way to help other up and coming artists benefit from his experience.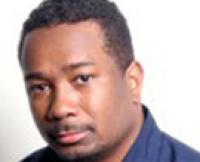 Orlando R. McGhee
Music magnet Orlando R. McGhee has coined the phrase 'Nothing is achieved without hard work'.  Born just outside of Atlanta in Augusta, GA,  this graduate of  the historical Hampton University, got his foot in the door of the music industry by becoming a college rep for Loud Records (1993 -1995) where he worked on projects for hip-hop legends such as Fat Joe, Wu Tang Clan, and Mobb Deep. Loud Records took notice and hired him as the Southeast Lifestyle Promotions Manager.
After college Orlando returned to the south's hip hop mecca and immediately approached the company that was making the most noise it Atlanta, Organized Noize.By obtaining a brief internship, he was allowed to show Organized Noize what he had to offer. He was soon hired on as Director of Promotions. From this position, he spearheaded promotional efforts for the likes of Kilo Ali, The Witchdoctor, Cool Breeze, and Lil Will.
Wendy Day
Wendy Day founded the not-for-profit Rap Coalition in March of 1992, out of disgust for the way urban artists are unfairly exploited in the music industry. Wanting to shift the balance of power to favor the artists, Wendy dumped her life savings (selling her condo, her stocks and bonds, and her BMW) into starting the advocacy organization to support, educate, protect, and unify hip hop artists and producers–in other words, to keep artists from getting jerked. Since 1992, Rap Coalition has impacted the urban music industry by helping, for free, thousands of artists, DJs, and producers individually, as well as through monthly panel discussions, seminars, demo listening sessions, cipher sessions, showcases, and fair deal negotiations. Rap Coalition breaks unfairly oppressive contracts (pulling artists out of bad deals with record labels, production companies, and managers), teaches the business side of the music industry to thousands of artists and industry hopefuls from around the country, offers health care and dental benefits, coordinates the panels at many of the major urban music conventions, has instituted a mentor program combining up and coming artists with established artists, and helps set up artist-owned record labels.  Ms Day is currently coordinating the panels at the Southern Entertainment Awards each January in Tunica, MS.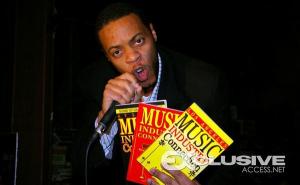 JaWar
JaWar, Chief Visionary Officer of Music Therapy 101 (MT 101) since 1998, has given informative seminars in and around the Atlanta, Washington D.C., Los Angeles, New Orleans, Florida, North Carolina, South Carolina, Alabama and many others. He created the workshop to identify and share vital information in a step-by-step process necessary for success and ultimate longevity in the music business with aspiring artists and those willing to be involved in the music industry. MT 101 shows the attendee how to be a successful entrepreneur and arms the aspiring artist with the tools necessary to prosper as an independent in the music business.
Apex
Apex started his career in the music business at St. John's University. Running his own radio show he connected with some of the most well known Independent artists in the country and featured them on different segments of his show. He soon decided to run his own freelance marketing company that catered to the independent community. Through his duration of college he interned at places like J Records, Czar Entertainment, and Sirius Satellite Radio and quickly became a well known name in the independent scene. Once he graduated from school, Apex was looking for a career that would bring him longevity instead of a short term success. His dream was to work at a record label, but after interning for years, he saw it as only a short term job and very unstable. 1 month after graduation in 2005 he was hired at a start-up company called Thumbplay.com and was the 5th employee at the company.
In 2008 Apex founded "The Industry's Alternative" which is a digital music marketing company that caters to the elite signed or unsigned artist. T.I.A.'s main objective is to get artists more online presence by getting them placed on high profile and popular digital media sites. The company's motto is "Good music speaks for itself….All it needs is visibility" therefore T.I.A. uses all their affiliations and partnerships to give artists a viral presence online. With more than 20 high profile artists and entertainers on the client roster, The Industry's Alternative is proven to be one of the fastest growing digital music marketing companies on the web. With highly prestigious music-meets-technology campaigns ranging from mobile marketing, Digital Distribution to retails storefronts, blogs, social media sites and SMS campaigns to say the least. T.I.A.'s unique digital marketing services has put them on the forefront of the stratosphere when referring to top music marketing companies to look out for in 20010. For more info log on to
www.industrysalternative.com
DJ Skillz
DJ SKILLZ has quickly become one of the country's most recognizable DJ's on the party scene to date: Expanding his name as a brand to headlining major events and tours across the US in cities such as Las Vegas, Los Angeles, Washington D.C., Atlanta, NYC and more.
DJ SKILLZ is not only known for the high-energy that he brings to events, but also for his diverse musical selection and his ability to entertain the masses with his turntables. His "DJ-ing intuition" speaks for itself as he reads the crowds like an open book while keeping them rocking from one song to the next.
DJ SKILLZ has been on 6 National Tours and still counting, while holding down three radio shows at two different stations in North and South Carolina. He also is a host for an internet radio show and has at least 3-4 club/tour dates across the US every week. DJ Skillz continues to exceed the expectations of his peers, critics, and fans by proving himself to be one of the most innovative DJ's of his generation.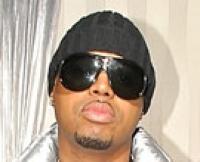 Serge Durand
Serge Durand is an A&R/Publisher /Manager from Jamaica , Queens. Although an All-City basketball player, Serge's first love has always been music. As a student at Clark Atlanta University, he met rapper turned pastor Ma$e. They became the best of friends during Ma$e's hiatus from the music industry as he pursued building his ministry. Upon Ma$e's return to music for his 2004 release of "Welcome Back", he called on Serge to be his assistant. This was his introduction into the music industry. Serge quickly began to network and move and shake within the industry. In 2006, he created Cut the Check Management, which managed producers and songwriters such as No ID and Ced Keys. In 2007, music mogul, Jermaine Dupri, caught wind of Serge's grind and hardwork, and in 2008, Serge was hired as the Creative Director of A&R for Jermaine's publishing company, Dieniahmar /EMI Music Publishing. Some of the producers/songwriter signed to Jermaine's pub company are No ID, Nitti, Ced Keys, and talented songwriter Cristyle.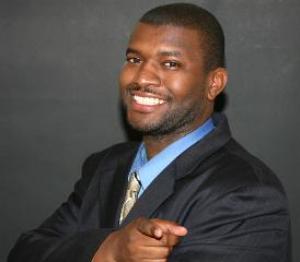 Shadeed Eleazer
Mr. Shadeed is a Microsoft Certified Technology Specialist. He is currently the co-founder and Organizer of the Baltimore Tech Corridor's fastest growing Microsoft technology group which hosts monthly gatherings featuring lectures from technology's brightest minds and rising stars. Prior to this role, he served as the Vice President of Marketing for the most prominent Microsoft-centric Technology Group in the entire Mid-Atlantic region. In his day-to-day operations, Mr.Shadeed advises corporations ranging from international business units to small startups on collaboration, best practices, and building communities utilizing internet technologies and platforms.
His projects in the music industry include:
Program Director for the World's First Digital A&R Indie Planet Television.
Ron "Tricky" Montgomery
Ron "Tricky" Montgomery, CEO of TrickyBizness LLC is one of the most sought after talent managers in music, with an elite roster of the hottest songwriters, producers and artists on the charts.  His twenty year tenure as a manager, promoter and consultant has allowed him to witness the many changes in the music industry especially over the last decade, yet he has managed to stay afloat. Today his reputation, by way of his client's accomplishments, speaks for itself.  "You have to keep moving and trying to make things happen. The powers that be are always watching and if you are always moving toward your goals, the opportunities will come.  Taking one day off in this business can be the equivalent of six months in another business," he explains.
Quan
With hundreds of songs written, QUAN brings much needed lyrical freshness, blended with solid crooning and hardcore street poetry style that the game has been missing since the death of Hip-Hop martyr Tupac. Like an urban poet laureate, QUAN drops verses in the wake of sublime mic sermon, blasting his way through bars of true gangsta prose. He's worked with the most talented people in the industry and has proven himself to be a stand-up artist. With features in XXL, The Source, Fader Magazine, VH1.com, BET's 106 & Park, and MTV's My Block-Virginia, QUAN's buzz is alive in the streets and the press. QUAN's latest mixtape/DVD, "MOST ANTICIPATED" has already received rave reviews from AllHipHop.com, HipHopGame.com as well as MTV.com.  With over 2,000,000 views as well as 2,000,000 plays on QUAN's Myspace page (
www.myspace.com/Donferquan
), fans are eagerly waiting for his debut album "Walking Testimony," and it's clear that QUAN will be the next artist to carry the torch to a new era of true Hip-Hop music.
Sha'Linda Jeanine
Sha'Linda Jeanine began working in the music industry the same route as many others before her. She chased the dream by being a street team member for major labels and ferociously going after any intern position she could garner. Before long her experience and resume was building having worked with, Murder Inc, Motown, Bad Boy, and Universal Records. Her education was also transforming having left her birth state of North Carolina and enrolling in Middle Tennessee State University. At MTSU she earned a Bachelor of Science degree in Mass Communication with a concentration in the Recording Industry and a minor in Entrepreneurship. Sha'Linda would later embark on a Masters of Science with a specialization in Entertainment Business from Full Sail University.
Bigg B
Bigg B was raised in Wilmington, NC on the Northside of the city.  He grew up with a strong support system of his family, church and Community Boys and Girls Club.  He says, "If it wasn't for the Community Boys and Girls Club..I would probably be going in your house right now!"  Bigg B used his musical talent of playing the trombone and percussion to catapult him into a scholarship at Norfolk State University where he was a member of the Spartan Legion Marching Band.  It was there where Bigg B branded his name as a "Host" and "Funny Man" on campus.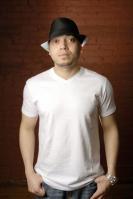 Raymond Edwards
Rarely do folks encounter professionals in the music businesses that have worn as many hats as Raymon Edwards. From an entry-level finance position in the corporate division at Warner Music Group, Ray pushed through the ranks to become Director of Strategy and A&R of Violator Management. After a successful stint as Controller of the 360 department in 2008, Ray joined Violator Management as the Director of Operations, where he was responsible for administration for the company. His role also included aligning the team of interns and junior managers by restructuring the organization for success. After a year of successful realignment, he was promoted to oversee the Company's A&R strategy. As Violator's youngest executive, Ray has the unique responsibility of identifying and mentoring the young staff through their growth process into becoming part of one of America's most influential and powerful team of managers.
Kawan "KP" Prather
Kawan Prather, also known to many in the music industry as "KP" is currently Senior Vice-President of A&R for Island Def Jam and the CEO of Ghet-O-Vision Entertainment.  Formerly Executive Vice-President of Artist & Repertoire at Sony BMG urban music.  Approving of and overseeing debut projects for Omarion, John Legend, and Kanye West's new venture "G.O.O.D.", the public's response of buying these artists in magnanimous quantities and having obscene amounts of radio spins and video airplay confirms that not only is he doing his job extremely well, but that his instincts are dead-on. KP's ear for good sound earned him this prestigious title at Sony, a label deal called "Ghet-O-Vision", as well as the first "Rising Star" award from musical writing veteran John Whitehead's foundation in 2005. The youth keeps KP's artists on their radar. KP the executive is on radars of entertainment power players that common folk have only heard their name or read about. Will Smith's team tapped KP to A&R the entire soundtrack for his Blockbuster hit film "Hitch", following up from the "Shaft" soundtrack he A&R'd and executive produced previously on his Ghet-O-Vision label. KP was named #7 A&R in the world by Songquarters—listed one below musical genius and star-creator David Foster. All of this and he has yet to blow out the candles on his 35th birthday cake.
Weekend Schedule:
Friday September 25, 2009
Registration
9am – 6pm
Holiday Inn Oceanfront (Surfside)
1601 N Ocean Blvd
Surfside Beach, SC
Executive / DJ Round Table & Welcome Reception
(Unsigned / Independent Artist Showcase)
6:00pm – 7:30pm
R&B – Hip Hop – POP
Hosted by: (Various Regional DJ's)
"SMES Sound Stage"
Holiday Inn (Surfside)
SMES King of the Ring
(Artist Freestyle & Producers Beat Battle)
8pm – 10pm
Holiday Inn (Surfside)
Hosted by: Venom 100.1 the Beat
SMES Kick-Off Party
10pm – 5am
@ Club Myst
708 N. Ocean Blvd
Myrtle Beach, SC
Hosted by:
DJ Stylz & DJ Joe Black
**Live Performance's**
Saturday September 26, 2009
Registration
9am – 4pm
Holiday Inn Oceanfront (Surfside)
1601 N Ocean Blvd
Surfside Beach, SC
((Panels & Workshops))
12:15pm -1:45pm
The Power Panel
This panel will discuss the inner workings of the music business
from top executives, producers, lawyers, managers and publishers.
-Joint Ventures do they still exist?
-Role of the attorney between you & the label
-The art of negotiation
– How do shop for artist or production deals?
-The A&R -what do they do?
-Single and 360 deals defined
-Effective Management
-Indy v Major
How Do I Start My Indy Label?
-Independent Distribution
-How to market and publicize an independent label or act?.
-The difference between production / producing & songwriter
-Understanding how to get music placed on TV, Film & Video Games
– I'm a songwriter what does publishing mean to me?
-How are royalties collected?
-ASCAP, BMI and SESAC: What do they do?
Panelist: Kawan "KP" Prather – Orlando McGee – Ray Edwards – Angela Roger –
Wendy Day – Cappreccio Scates – Ronald "Tricky" Montgomery –
DJ Toomp – 9th Wonder – TJ Champman
2:15pm – 3:45pm
The New Digital Industry
– Creating an effective digital marketing plan
– Social Media outlets how to use them not abuse them
– Twitter / facebook / myspace / blogs / ning etc…
– How to make money online?
– Recording artist on digital labels pros and cons
– Digital distribution
– Ring Tone deals
– Mobile devices
Panelist: Chuck "Jigsaw" Creekmur – Quan – Shadeed Eleazer –
Jawar – Apex – Charlamange da god –
John "J Dogg" Shaw – Sha'Linda Jeanine
4:00pm – 5:30pm
Play My Music
The Future of Radio, the DJ and Mix tapes
-DJs support and the local artist
– Who do I submit my music to for airplay?
-Corporate radio programming
-The influence of broadcast vs. satellite vs. internet radio
-a career in urban radio
Panelist: Waleed – DJ Lonnie B -DJ B. Lord – DJ Ike G Da –
Neek – DJ Chuck T – Bigg B – B.Paiz –
DJ Judgemental
Executive / DJ Round Table
(Unsigned / Independent Artist Showcase)
6pm –7:30 pm
R&B – Hip Hop – POP
Hosted by: Neek
"SMES Sound Stage"
Venue: Holiday Inn Oceanfront (Surfside)
UFW Fashion Show
8pm -10pm
(Host Hotel)
Welcome to Karolina South
@ Club Kryptonite
10pm – 2am
Hosted by:
DJ B. Lord & DJ SKILLZ
**Live Performances**
Sunday September 27, 2009
SMES Red Carpet opens
6pm
SMES Award Show
Venue: Club Kryptonite
7pm – 9pm
Hosted by: Marvin Dixion
Live performance's by
Primo Starr – Lil Brod – Sauce – Druma Boy Ent and more…
Awards Show after Party
@ Club Kryptonite
9pm – 2am
Hosted by: DJ Phatboi